How to Build Leadership Presence for a Virtual World with Melanie Espeland
Melanie Espeland, executive presence and voice coach, shares practical, go-and-do-now ideas that will help leaders improve their voice, presence and gravitas when working and leading in a virtual world.
A leader's presence matters. It always has – be it in daily interactions with their teams and when influencing a new way forward for their organizations. But how do leaders build their presence and gravitas in a virtual workplace?
Melanie Espeland joins this episode of the LeaderLab with practical ideas that will help leaders more clearly communicate and more effectively connect with their virtual teams and stakeholders. Here's a sample of Melanie's tactical advice:
Presence begins with self-awareness: "What is presence? What is gravitas? I would define it as the je ne sais quoi, the special sauce that gets people to actually want to listen to you. You want people to want to hear what you have to say, and to be engaged and to have it not be a chore to be on a call with you. So, that's why presence and gravitas is really important for leaders."

Stop the ums and ahs with deep breathing: "I want you to breathe more deeply using the diaphragm, but I also want you to be able to control how much air you're expelling at one time. If you're expelling too much or too quickly, you might start gasping for breath. This will make you speak more quickly and you may use filler words."
You're always communicating even when you aren't: "There's always two conversations happening. There's what's physically coming out of your mouth, but then there's also what's happening inside your head. That internal conversation is always going to come out in some way, subconsciously, to others around you even if you can't articulate it."

Get the tools you need for virtual communications: "If you're going to be communicating digitally, that can be enhanced with specific tools. A microphone is one example that can make it much easier to literally be heard."
Meet Melanie Espeland
Melanie is an executive voice coach, entrepreneur, author and voice actor. She is CEO of Espeland Enterprises where she trains senior clients from top companies such as IBM and Morgan Stanley to use their voices more effectively, optimizing an important tool that is often ignored. That training has become even more relevant as remote meetings have brought presentation and communications skills to center stage.
Learn more about Melanie and Espeland Enterprises at https://www.espelandenterprises.com/.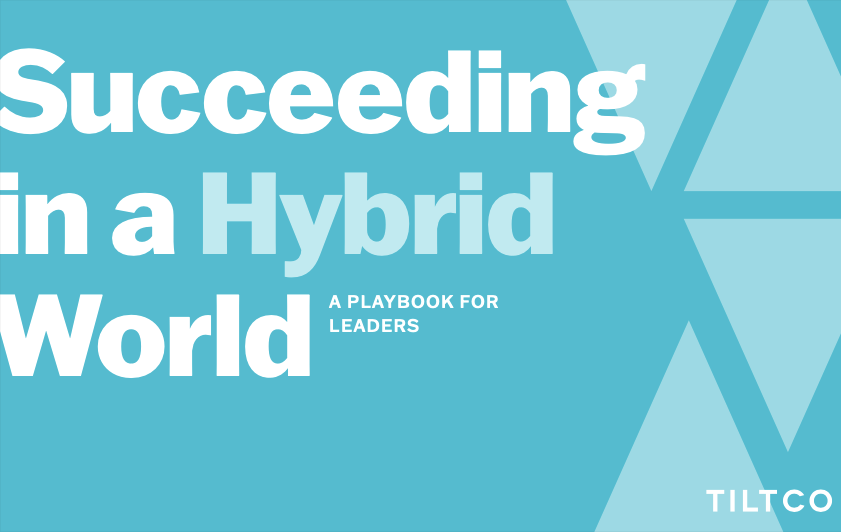 About TILTCO
TILTCO is a boutique consulting company that helps leaders define and execute their strategies in order to achieve extraordinary business and personal results. Founded by Tineke Keesmaat, she brings her 20 years of leadership consulting experience rooted at McKinsey & Company and Accenture to supports today's leaders achieve exceptional results.