Hybrid Workplace Series: How Leaders Can Successfully Communicate on Hybrid Teams
A group of business leaders, consultants and academics came together to capture insights and practical ideas that leaders can use as they re-imagine their organizations as we emerge from the pandemic over the next 18 to 24 months.
The future is hybrid. As we emerge from the Covid-19 pandemic, organizations will likely adopt hybrid models of work. What does this mean for leaders and how can they prepare to lead teams where some employees are working in office and others are remote?
TITLCO Inc. gathered business leaders, consultants and academics for a series of Roundtable discussions to capture insights and practical ideas that leaders can use as they re-imagine their organizations over the next 18 to 24 months.
In this special LeaderLab series, our Roundtable participants offered leaders some sage advice:
Define a hybrid model for your organization based on your specific industry, business and employee needs. As Melanie explains, hybrid isn't new for everyone: "I actually don't think this is very new. And, I think we're finally having conversations about what the norm should be that probably should have happened maybe a few years ago."
No matter the model you choose, for hybrid to work, leaders need to set explicit norms for their teams. Here's what John says: "How do you make sure everyone understands the kind of corporate norms and what you want your company to be or how you want to work together is much harder to do if you have different blends of people and that's important to think about."
Leaders will also need to balance the dynamics on their hybrid teams. Phil says this: "Make sure you communicate in a way that feels inclusive. People working from a remote location are getting the same experience as working in the office."
Hybrid can offer real talent advantages if investments are made to set up your team for success. Sarah had this to say about it: "There's real advantage to be gained for companies who think about this really carefully for their populations."
Leaders serious about engaging hybrid teams must take deliberate actions to connect in new ways. Bernard offered this piece of advice: "You now have an opportunity to change the ball game and communicate much more efficiently. It's a more challenging environment, and you'll have to understand, more than ever, the population of employees you want to communicate to and communicate with."
Read more insights captured at our Roundtable discussion.
Subscribe to LeaderLab to be notified of our next episode in this special series.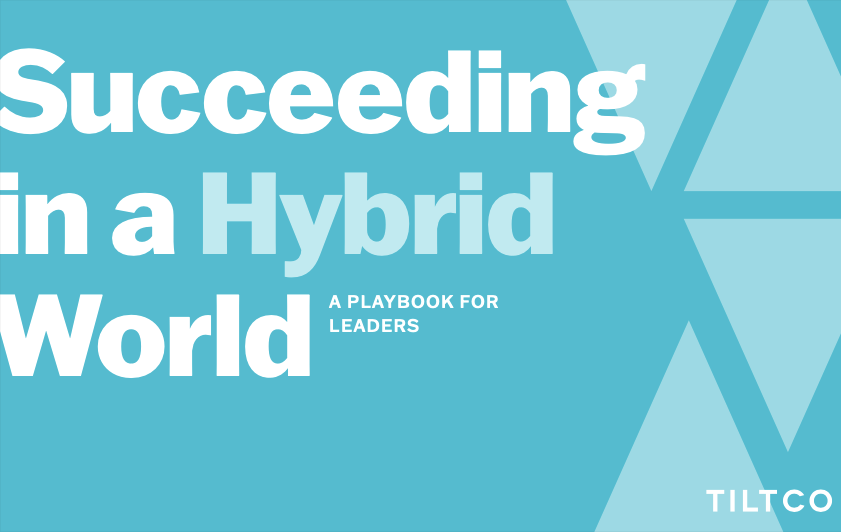 Meet our Panelists
A special thank you to Will Bachman, managing partner of Umbrex, for his help in bringing these roundtables together. Learn more about the work that Umbrex does connecting independent consultants with one another at www.umbrex.com.
Thank you to our panelists:
About TILTCO
TILTCO is a boutique consulting company that helps leaders define and execute their strategies in order to achieve extraordinary business and personal results. Founded by Tineke Keesmaat, she brings her 20 years of leadership consulting experience rooted at McKinsey & Company and Accenture to supports today's leaders achieve exceptional results.